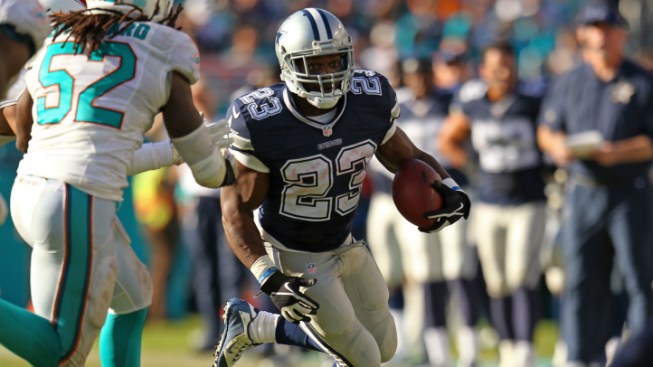 Seattle slept on Robert Turbin, so he's in Dallas now
In general, GM John Schneider and Coach Pete Carroll make solid personnel decisions.
However, given the uncertainty surrounding the running back position, their failure to re-sign Robert Turbin looks like an epic fail.
Marshawn Lynch is ailing and may need surgery that could knock him out for the rest of the regular season. Baby Beast Mode Thomas Rawls has vastly exceeded expectations and appears perfectly capable of carrying the load as our primary runner. Fred Jackson looks like a good third-down back, but I doubt the aging back would last long if an injury to the rookie forced him into a starting role.
Given that defensive lineman Will Tukuafu has supplanted Derrick Coleman as our starting fullback, I question whether Coleman constitutes a credible solution as our third-string tailback.
Robert Turbin, on the other hand, contributed successfully as our backup running back from 2012-2014. He's also close friends with Russell Wilson.
The Cowboys cut Christine Michael... let's grab him!
When Turbo got injured in preseason, we cut him, hoping he'd clear waivers so he'd be available once he recovered. Unfortunately, Cleveland claimed him, played him in weeks 6-8, and then cut him on November 10th.
Seattle had plenty of time to sign him. Instead, Dallas picked him up on November 18th and he played well in last week's game. The Cowboys cut Christine Michael to make room for him; the former Aggie wound up on Washington's practice squad.
It's a shame that we missed out on Turbin, but we should consider picking up Michael. He actually runs better than Turbo. He falls short as a receiver and as a blocker in pass protection, but we have Rawls and Jackson for that.